This listing is currently under contract
117 Nebo School Rd – Former Nebo UMC Property
8,858 SF Specialty Building Offered at $435,000 in Nebo, NC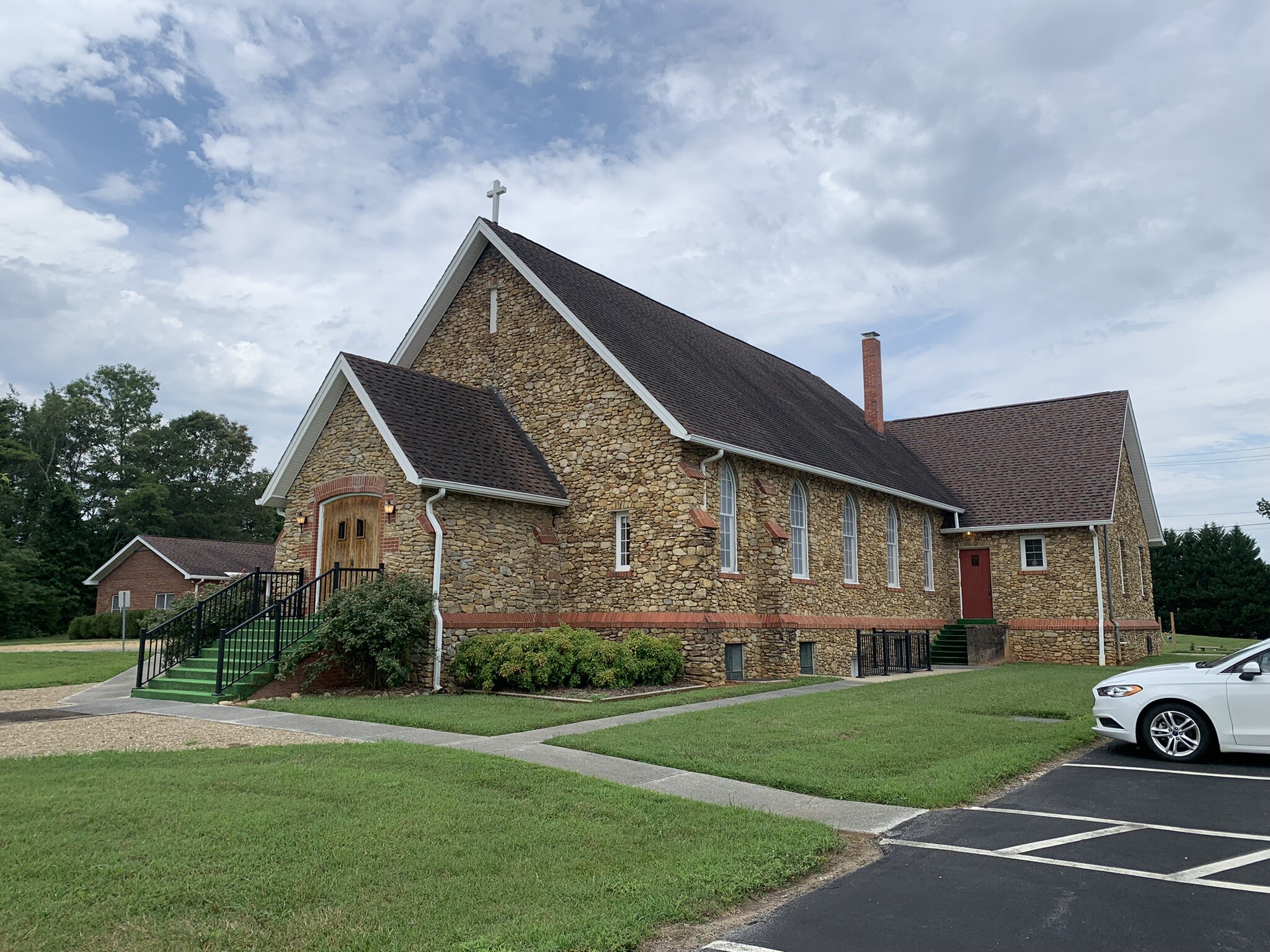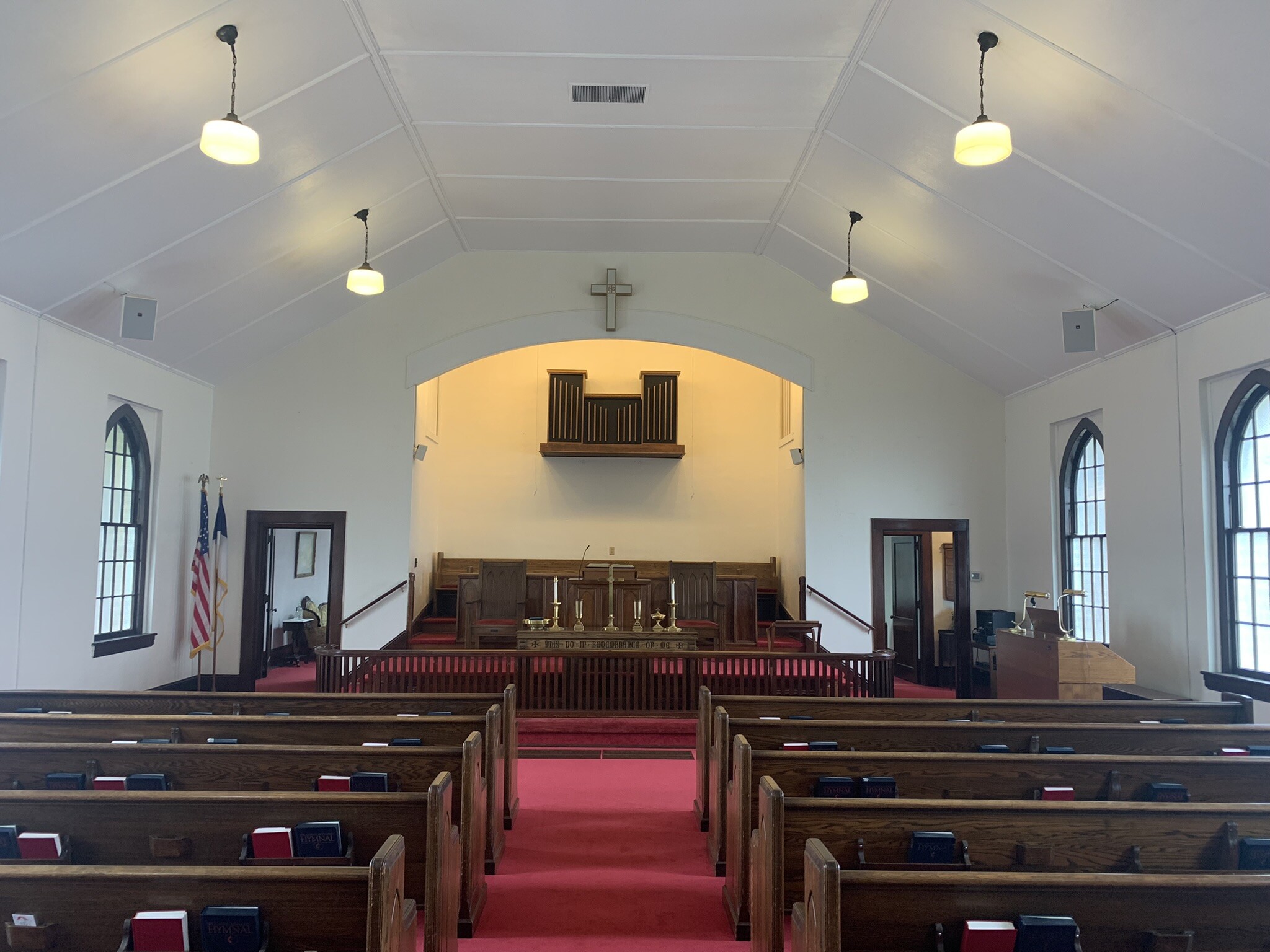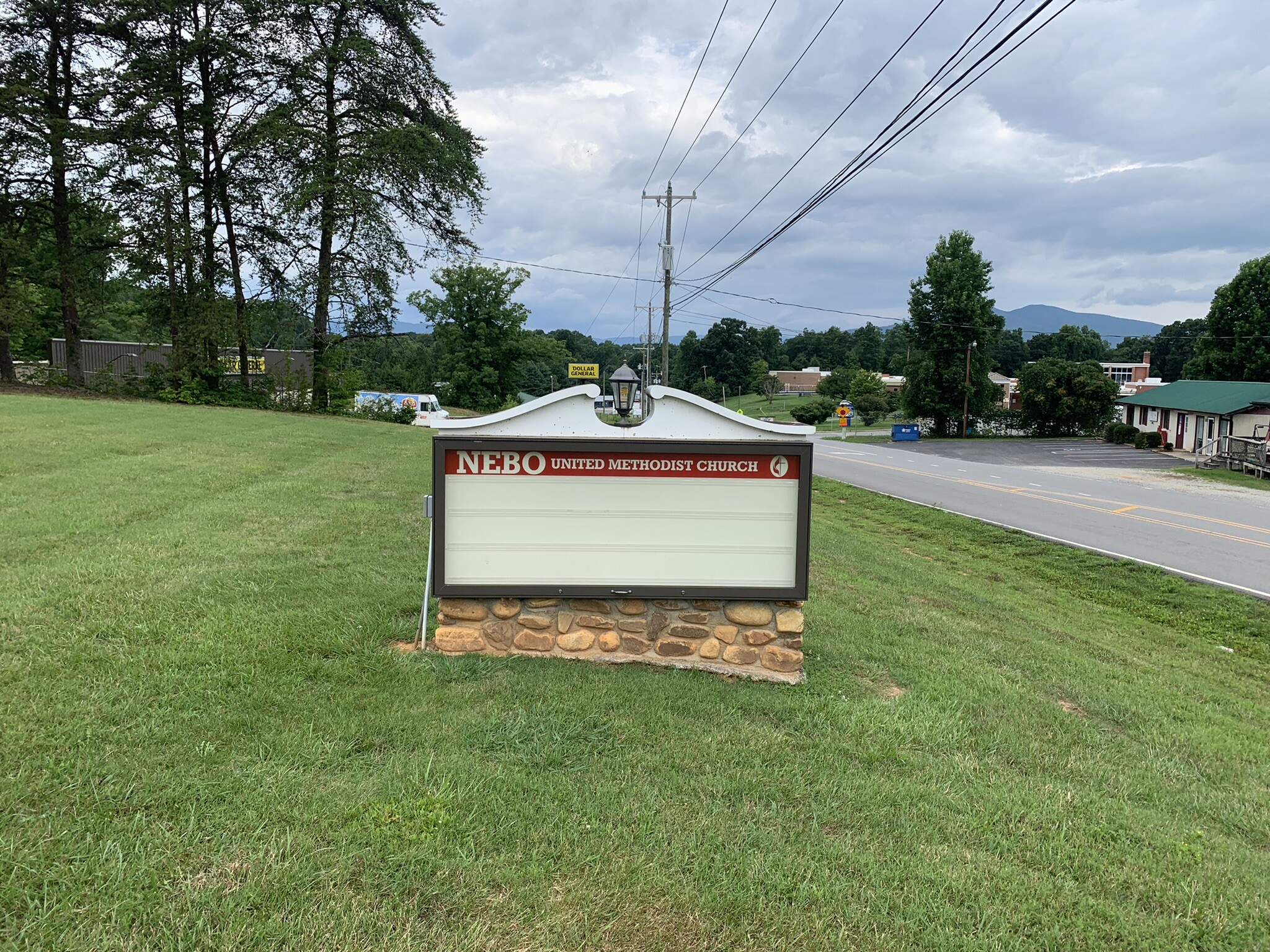 EXECUTIVE SUMMARY
The Former Nebo UMC property voted to close its door effective June 30th, 2022. Ownership of the property rolled up to the "Board of Trustees, Western North Carolina Conference of the United Methodist Church, Inc." or WNCC for short. The cemetery has been subdivided from the church property and the former members of the church will own and maintain the cemetery. Legal access to do so will be granted via an easement. Subdivision map is attached to this listing.
The church property consists of a beautiful stone chapel constructed of river rocks harvested from a tributary to Lake James in 1928. The unfinished basement is open space with foundation walls revealed. Upstairs is the small sanctuary, offices, choir room and two bathrooms. Added at an unknown later date, the fellowship hall/education building consists of classrooms, a residential style
f
kitchen, bathrooms and a large flexible dining area.
Legal access to the site is only off Hwy 70. While an entrance exists off Nebo School Rd. no legal easement is in place. Any pursuit of such an easement will be the responsibility of the buyer. The neighbor who owns the Nebo School Rd access has expressed a willingness to explore an easement, but none is in place at this time.
There is an underground storage tank of unknown condition at the back of the fellowship building.
No seller financing or leasing options to be considered at this time. All showing must be schedule by a licensed real estate agent through the listing firm. Listing firm does not show the property and represents the seller exclusively.
Mack King
Senior Director of Real Estate Services, Wesley Community Development
Religious Property Specialist/Church Advocate