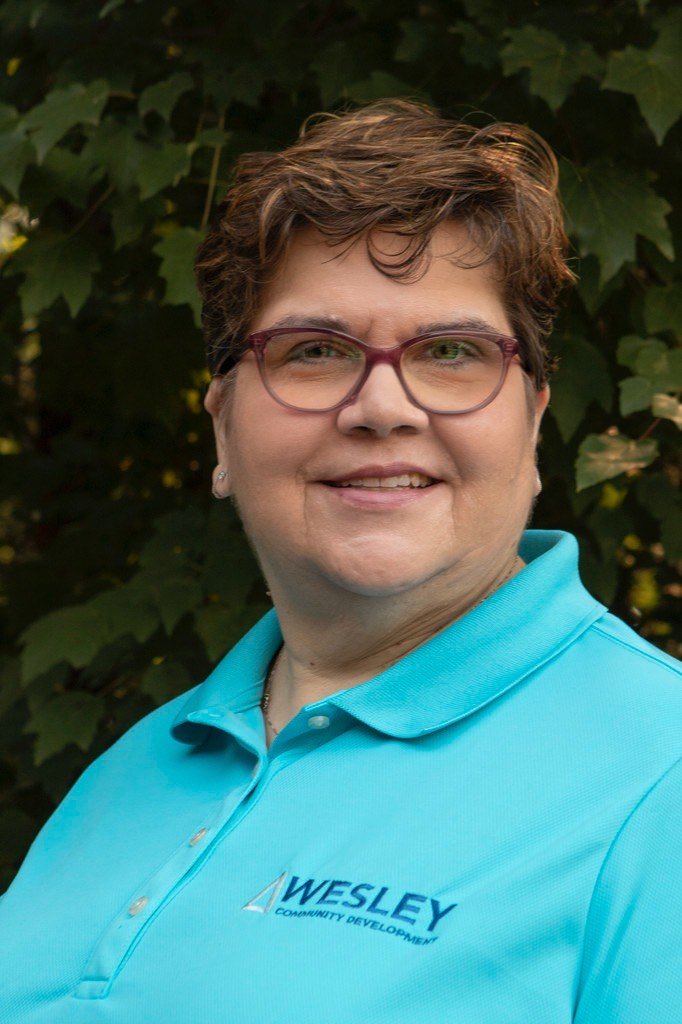 Project and Data Coordinator
---
Amy joined Wesley in July 2019 after serving local United Methodist churches for over 20 years. She works with clients from their first Wesley inquiry through all phases of project completion. She makes sure the process is seamless, timely, and efficient. In addition, she works with our technology, data collection, and data analysis. Amy has also been instrumental in setting up and maintaining software and processes providing efficient and accurate property management and project management.
Amy is an ordained Deacon in The United Methodist Church and brings the experience of being in the local church setting as she works with church properties, vendors, and other organizations. In her immediate past service as Director of Client Relations at the United Methodist Foundation of Western North Carolina, she was introduced to the work of Wesley.
Amy grew up in the Hickory area and is a proud graduate of Wake Forest University with a BA in Economics and Sociology, Pfeiffer University with an MA in Christian Education, and Methodist Theological School in Ohio with a Basic Graduate Theological Studies certificate. She is active at West United Methodist Church in Mooresville, NC.