Church real estate across the country is in a state of disruption. Nothing has highlighted this more than the universally lackluster return to worship after the COVID years. Denominational and corporate church leadership are struggling to provide effective guidance to churches plagued by this new actuality. Congregations are faced with expensive campus upkeep, difficulty attracting new younger members, and the daunting task of finding new sources of revenue. Change is no longer an option but a necessity. Church leadership, across the board, needs be intentional to avoid a massive shift of faith-based real estate moving to the private sector and out of the hands of the faithful forever.
Wesley Community Development understands these challenges and has responded by creating its Blueprint Network. Wesley's 21+ year history has generated a proven track record of how church real estate can be empowered to strengthen Christianity's presence within our communities. Using precise and meaningful data to forecast church health, model possible scenarios for sustainability and solvency, and drive towards reimagining what church looks like, Wesley's unique approach is helping churches bring hope and innovation to the conversation. Blueprint Network provides the road map for building an effective and professional real estate firm but offers specialized training to denominational leadership. This program shows leaders how to impactfully assess the current realities of church health, while providing a network and sounding board for collaboration amongst other clergy, consultants, developers, and brokers working in this space. The Network also offers a continual flow of data that can help inform decisions at the church level.
The church of tomorrow looks different than it did in the 20th century. Change has arrived. Wesley's Blueprint Network offers a pathway for denominational leadership to ensure the future is reimagined with our churches in central focus. Contact Wesley CDC today for more information at 980-441-5123 or info@wesleycdc.com.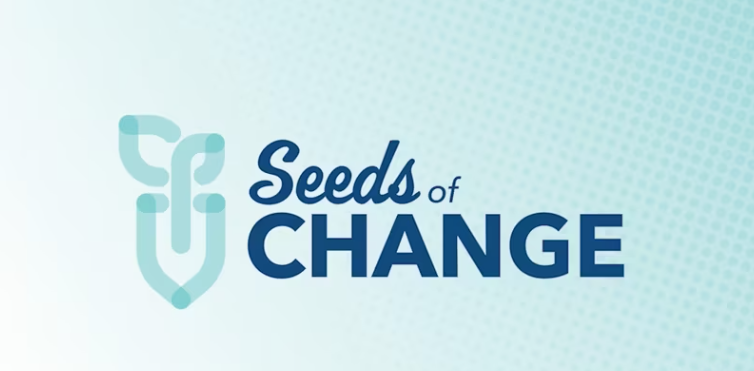 Seeds of Change is a course originally introduced by Wesley Community Development of North Carolina in 2016, beginning as a two-day, in-person learning event typically comprising a pastor and at least two non-clergy lay members.
The course was suspended with the emergence of COVID, granting Wesley CDC the opportunity to recreate Seeds of Change into an inspired, digital platform inclusive of additional case-studies, success stories, and innovative avenues for the church to reimagine, repurpose, and redevelop their real estate assets.
Streamlining the course into an electronic platform has allowed Wesley CDC to expand access to more churches and church leaders, and simultaneously affording us the ability continually and consistently amend and add to the course contents.
Current module offerings include subjects ranging from Church and Community Assessment Best Practices to Discerning Options for Churches Seeking Increased Sustainability. Seeds of Change is a vital component of the Blueprint Network experience, and it offers church leaders practical and valuable information on how to leverage their respective churches' real estate assets in an effort to maintain and expand opportunities to be of service to their local communities.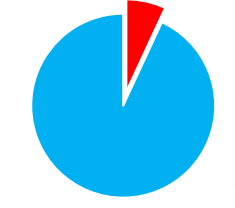 This involves the actual measuring of the building, defining spaces and the appropriate common area factor and then incorporating the usage using the church's calendar of events. The result is a very defined usage graph that is informative to all future discussions about the campus. When this tool is paired with the Financial Forecasting Tool, a clear understanding of what each space is costing the church can be realized. This is helpful when engaging what appropriate break-even rental rates for church square footage should be. It also clearly identifies which portions of the building are most expensive to occupy.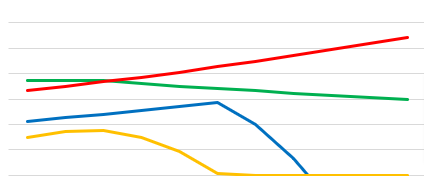 Financial Projection Tool
Report shows the financial trajectory of the church based off life stage giving, building expenses, church budget, and financial reserves. The resulting graphic uses census actuarial data and rolling inflation averages to project when the church's financial health will reach critical levels. Modifications based on revised projections and alternates sources of revenue can be made and analyzed as well. The result is a graph that forecasts when the church will be faced with a difficult financial decision. This tool not only highlights the need for an innovative approach to church revenue but offers ways to discover how different directives like attract new membership, leasing portions of the facility, diversifying investments, or selling real estate can impact the trajectory and overall health of the church.