The congregation of Biltmore United Methodist Church has voted to sell its property and devote its energy and resources toward responding to Asheville's most pressing social needs.
"The church is the people – not the building," said Mike Moyer, chair of the Biltmore UMC Church Council. "We are a smaller community now, and we want to be free to be the hands and feet of Christ."
The decision comes after more than two years of study and listening sessions to consider the church's financial condition, prospects for growth and market value of the 1.9-acre property. Assisting with the sale is Wesley Community Development Corporation, a United Methodist-affiliated, non-profit real estate firmthat helps churches re-purpose and/or sell property with an eye toward ministry and stewardship.
Acting as stewards of the history
Biltmore UMC's stately, red brick campus overlooking Hendersonville Road has welcomed Methodists since the years after World War II, a time when church attendance peaked in the United States. As recently as the 1990s, the church was drawing 250 for Sunday worship.
But the opening of Interstate 40 next to the campus created geographic challenges. The church found itself separated from central Asheville, overshadowed by an interchange, and, in more recent years, surrounded by medical offices and commercial buildings. Meanwhile, population growth shifted southward toward Skyland, Arden and Fletcher, making it harder to attract congregants.
COVID-19 added a new layer of difficulty. The church halted in-person worship and community support groups, and ceased operations with the Asheville Creative Arts Preschool.
Faced with ever-increasing expenses for maintenance, utilities and upkeep, the leadership team began considering a different future. Church leaders drew inspiration from their experience in Seeds of Change, a series of workshops led by Wesley CDC for churches to learn how to better use their properties for more effective ministry.
Wesley CDC is the official property manager of the Western North Carolina Conference of the United Methodist Church. Part of its mission is to help United Methodists explore the demographics and challenges of their communities.
Responding to needs in Asheville
Wesley CDC emphasizes the idea that churches serve as anchor institutions of their communities. Oftentimes, however, the physical spaces are outdated and no longer suited to the needs of the users.
As President Joel Gilland puts it: "We help your assets serve your mission and ministry better."
In the case of Biltmore UMC, the mission resides in places where people are hurting. Proceeds from the sale will fund an endowment to address homelessness, food access, health care, children's needs and other priorities in partnership with local nonprofits. These are big issues in a city with the highest cost of living in North Carolina, according to a recent analysis.
The congregation will consider multiple options for a new home – perhaps leased space or a shared arrangement with another church.
Woven into the vision is a commitment to racial justice. The protests following the murder of George Floyd last year prompted the congregation to embark on conversations and calls of action to end personal and systemic racism.
"My hope and prayer is that we, as the Church, can rally around the injustice in our midst such that our world can be changed," Pastor Lucy Robbins told the congregation. "And that begins locally."
Biltmore UMC already partners with a number of local organizations, including Haywood Street Congregation, a United Methodist mission church that engages adults living with mental illness, addiction and homelessness.
The endowment could provide seed money for nonprofit partners to launch new initiatives. Church leaders envision an ongoing ministry of presence for whichever projects they take on.
"There's no shortage of things we could plug into," Moyer said. "And we don't want to just give out money — we want to be invested. If it means turning dirt, painting a wall…we'll still be Christ's disciples."

Church campus to become place
of hope for children with autism
For Immediate Release
October 12, 2022
Contact: Mack King, Senior Director of Real Estate Services, 980-441-5123 Ext. 5,
MKingIV@wesleycds.com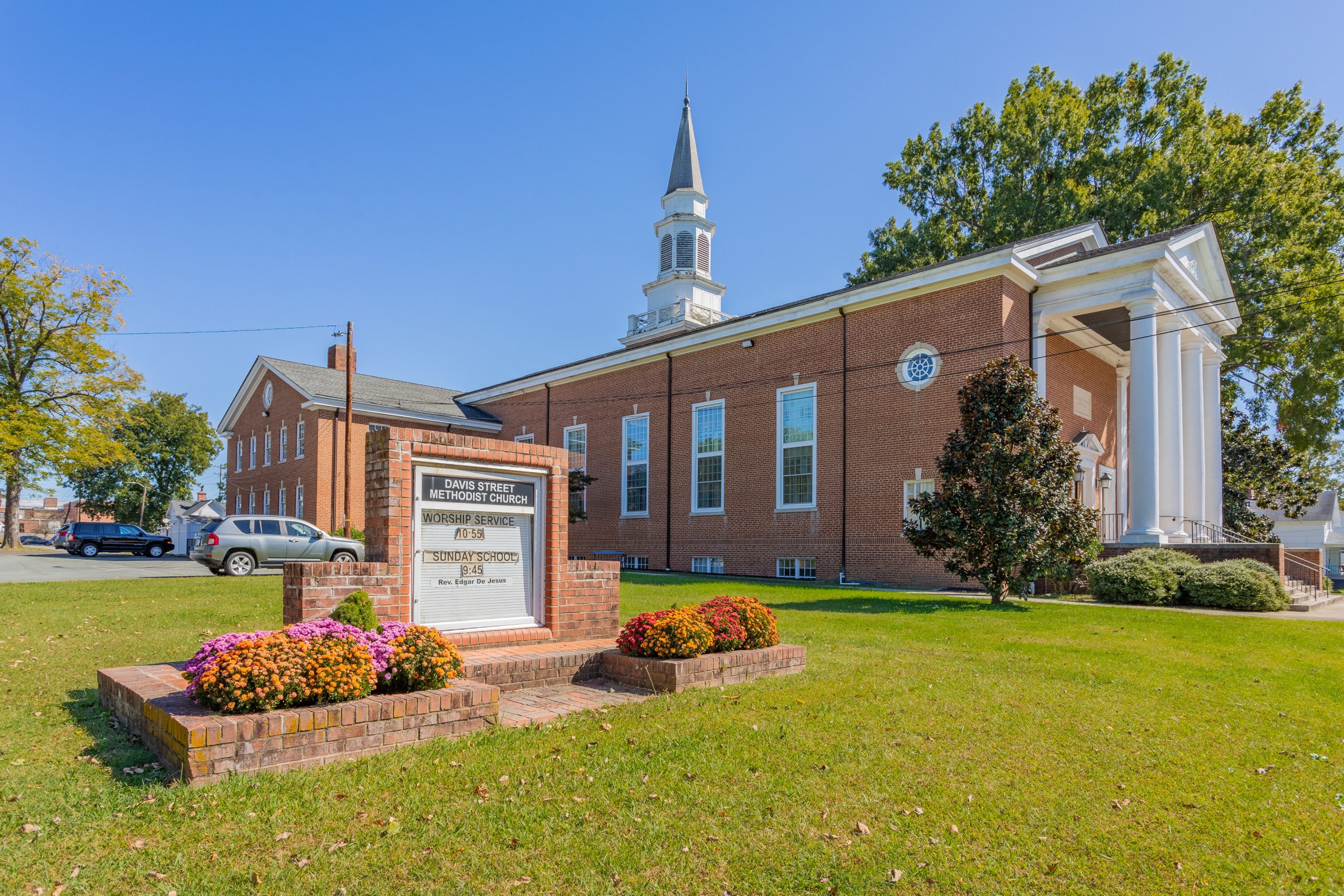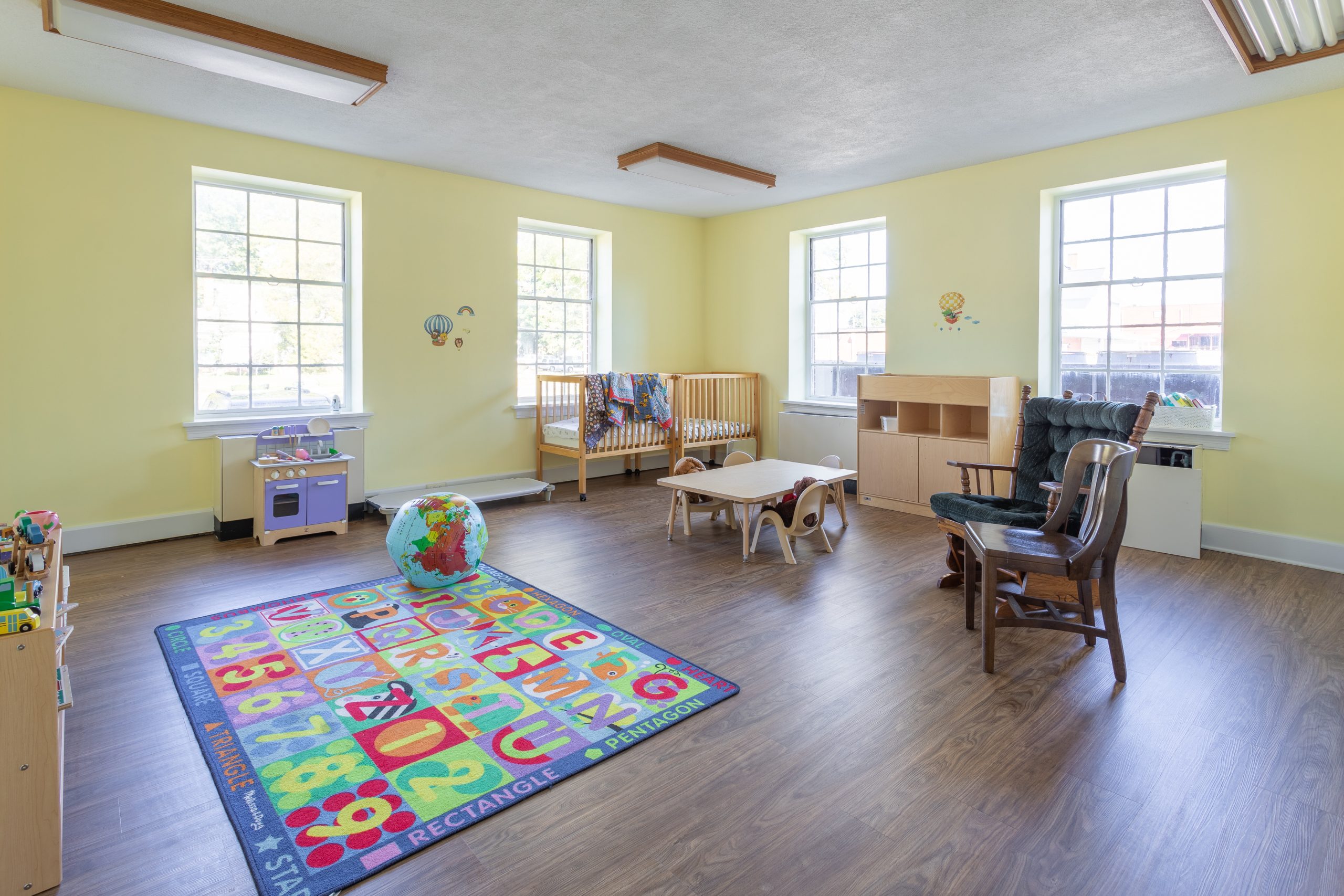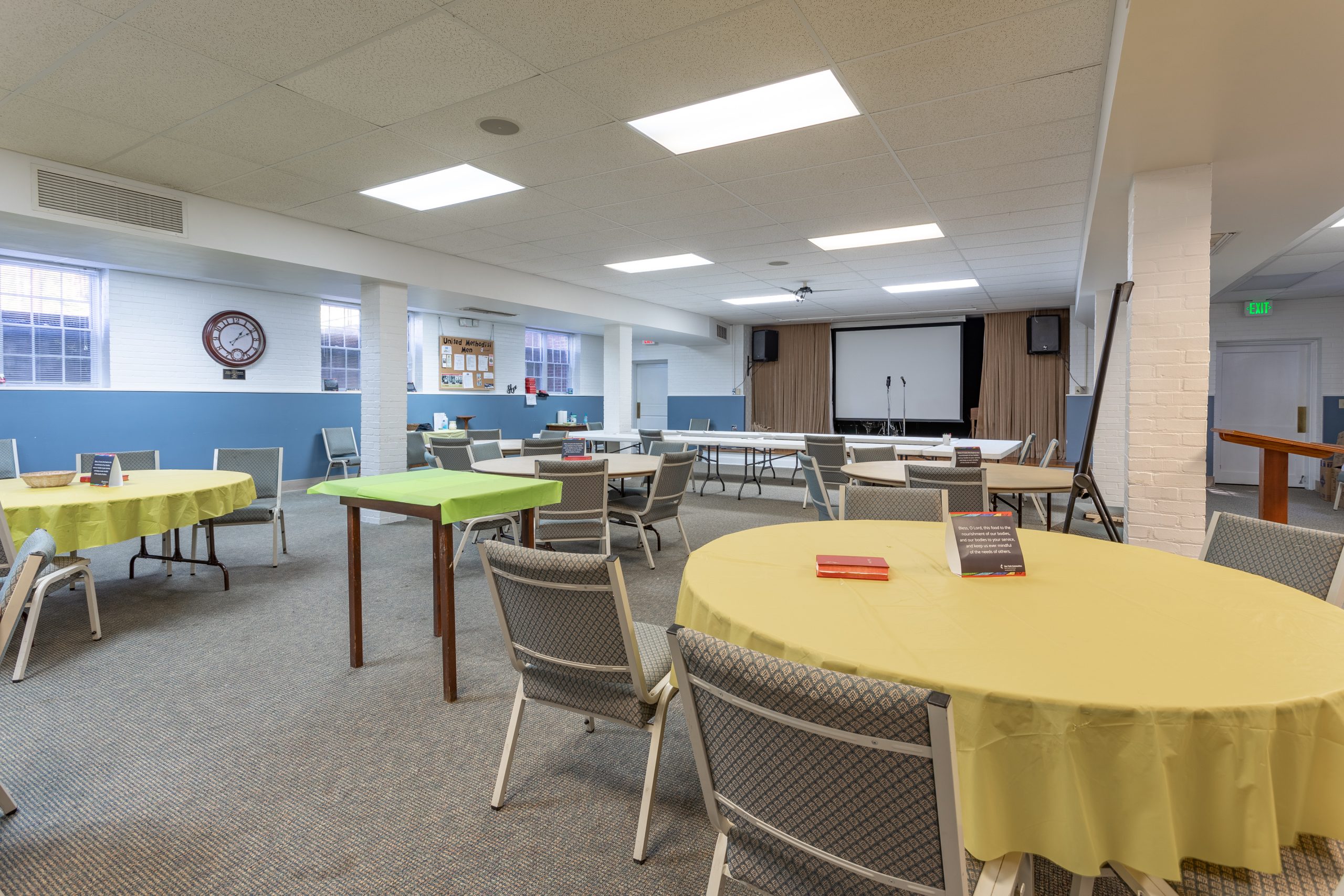 BURLINGTON – Faced with dwindling membership, rising property costs and an uncertain
future, one local church has found a way to carry forward its mission to love God and serve
neighbor, even though it means saying goodbye to its home of 120+ years.
Davis Street United Methodist Church will sell its campus near downtown to a group that provides
therapeutic rehabilitation for children with autism. Church leaders say the life-changing work done
by Kare Partners fits well with the congregation's history of community outreach.
Though the singing and praying will come to an end, the Davis Street campus will remain Wesleyan
in DNA, says Rev. Edgar DeJesus, the church's pastor.
"The story of Davis Street Church is embedded in the building," he said. "My prayer is that as God
entrusts this sacred space to Kare Partners, that story can be told and shared for generations."
The two parties connected through Wesley Community Development, a United Methodist-affiliated,
non-profit organization that helps churches re-purpose and/or sell property with an eye toward
sustainable ministry.
As aging congregations contend with building and maintenance costs, Wesley has fielded greater
interest in finding innovative re-uses of church property. The Wesley team helps clergy and lay
leaders consider ways to turn facilities into assets rather than burdens.
"Davis Street took this walk faithfully and prayerfully," said Wesley President Joel Gilland. "This is
the core work of Wesley, creating a positive outcome for ministry within the context of realities. The
church was never the campus, and the campus was never the church. We assist in navigating that
conversation."
With its white steeple and 50-foot Tuscan columns, Davis Street served for generations as a stately
presence overlooking a residential neighborhood. But the congregation hasn't attracted younger
churchgoers. About 30 people attend worship on a typical Sunday. Offices and classrooms sit mostly
unused. All the while, upkeep on the 27,000-square-foot building gets more expensive.
A 'better use of this building'
A sustainability task force comprised of church leaders spent two years in consultation with the
Wesley team to chart a way forward.
"While we do have funds for repairs and modifications, we started looking at who's going to be here
to utilize the building?" said Vicki Ambrose, vice chair of the Church Council. "The better use of
this building is for us to vacate."
Founded in 2005, Gastonia-based Kare Partners provides services in cardiac, neuro and orthopedic
rehabilitation. Its fastest-growing arm, Compleat KiDZ, offers a form of care known as Applied
Behavior Analysis, the only evidence-based approach to autism treatment. Therapists teach skills like
speech and communication, focus and attention, social skills and self-help skills.
The fellowship hall, classrooms and playground at Davis Street are well-suited for these activities.
Kare Partners envisions the sanctuary as a community-oriented bakery and coffee shop that would
employ young people with special needs.
"We want to be good caretakers," said CEO Adi Khindaria. "Hopefully, we'll take all the goodwill
that's been built up over the last 100 years and pass it on to kiddos who come to us."
The Burlington City Council unanimously approved a rezoning at its Sept. 20 meeting, clearing the
way for the project to move forward.
Kare Partners offered to let Davis Street congregation continue worshipping in the sanctuary
through Christmas, a reflection of the collegial relationship that has taken root. After that point,
church leaders hope to share space with an existing church.
While saying goodbye will be difficult, the people of Davis Street can give thanks for the next
chapter of their spiritual home. "It's going to be used," Vicki Ambrose said, "for something in
keeping with the mission of the church."